I
remember watching the movie
Dil Toh Pagal Hai
, where
Madhuri Dixit
buys gifts
for herself on Valentine's Day. I was amused then as a school student, because
I had my own perceptions of Valentine's Day. But as years progressed, I started
falling in love with one most important person –
myself
. In my late twenties, I started to buy gifts for me on my
birthday and Valentine's Day. I felt fantastic, thinking about what to gift
myself.
One
of the best gifts that I've given myself is my
blog. Starting a blog was like entering an unknown zone- I was scared. The
voices in my head said that it was a stupid idea to share your feelings and
experiences out in public, but the urge to connect with some amazing people out
there was stronger.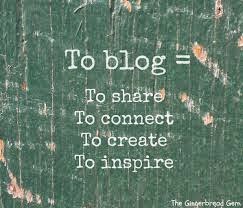 Google Images
At
times we have to shut up the limiting voices in our head and listen to that
hopeful voice of our heart and when we do that, we are sure to surprise
ourselves. I went ahead and started my
blog– my sacred space. The journey of past four years has been fantastic
and I have met some awesome, creative and inspiring people in the blogsworld.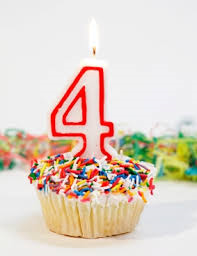 Google Images
I
began writing to connect with myself, to understand the way I interpreted situations
and people around me. Gradually writing became a medium to connect with my
readers and other bloggers. I've rediscovered myself in the past four years and
my respect for bloggers has increased manifold.
As
a part of the celebration, each day from tomorrow till 28th February
2015, there will be a guest post on my blog. These posts will be written by the
wonderful people I've met in the virtual world. So stay tuned….there's a lot
happening, Outside the Kitchen Window
Hope you all had a lovely Valentine's Day with your friends, family and loved ones! Thank you for all your support and encouragement in the form of likes, shares and comments. They all inspire me to write more….
PS:
This is a beautiful gift which I received today from my lovely friend Shreya.
She made my day even more special with those lovely words. Thank you so much
Shreya for this wonderful surprise.